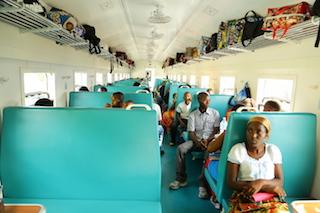 The management of TAZARA regrets to announce the reversal of plans to introduce new timetables that were due to be implemented on 1 June 2017. The decision has been made following a review of the technical and operational challenges emanating from the operation of the Kilimanjaro Ordinary Train.
In effect, it means that the new timetables have been shelved for now, until further notice. 
Meantime, the Management continues to review the situation with a view to finding long-term solutions to the challenges faced in the operation of the passenger trains.
Tanzania-Zambia Railway Authority
Issued by:
Conrad K Simuchile
Head Public Relations.