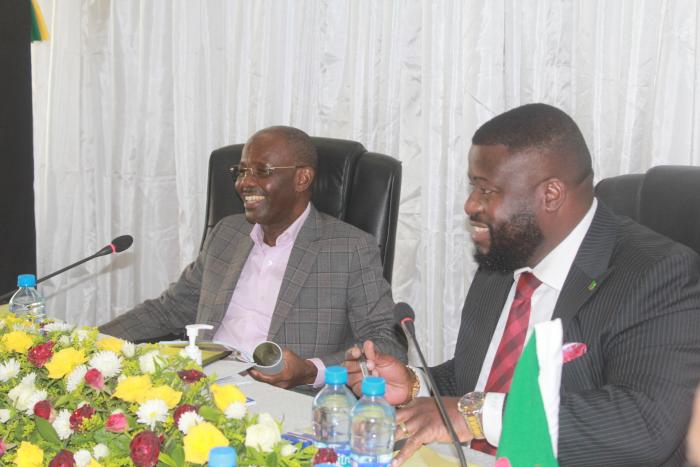 We, the Tanzania-Zambia Railway Authority (TAZARA) Council of Ministers, comprising the Ministers responsible for Transport, Finance and Industry in Tanzania and Zambia, meeting in Lusaka, Zambia, this 14th Day of March 2023, do hereby declare the following.
Engagement of Chinese Investors
We noted that despite the abundance of potential traffic for TAZARA, the Authority has continued to perform poorly due to lack of sufficient capitalisation. Further, taking into account the directives of the Heads of State of Tanzania and Zambia, who met in August 2022 and directed that TAZARA be revitalised quickly, the Council directed the Joint Technical Committee to complete the process of engaging the Chinese investors, who have expressed interest in reviving TAZARA.
The Council emphasised that it was critical that a lasting solution for TAZARA be found, through the engagement of the Chinese investors and therefore directed that the engagement should commence by the end of April 2023, and negotiations be completed within one year.
Review of the TAZARA Act
We noted that the review of the TAZARA Act has been concluded. It was, however, granted that the Zambian Government be given time to review the proposed changes in the Draft Bill in order to align the contents of the Bill with the aspirations of the New Dawn Administration.
Hon. Prof. Makame Mbarawa, MP, Minister of Works and Transport, United Republic of Tanzania, CHAIRPERSON
Hon. Frank Tayali, MP, Minister of Transport and Logistics, Republic of Zambia, CO-CHAIRPERSON