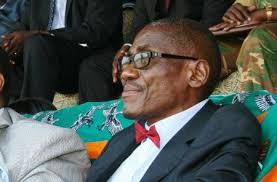 Zambia's Tourism and Arts Minister, Hon. Charles Banda says the Tazara Railway line has become part of Zambia's cultural heritage highlighting her relations with China.
Speaking during a meeting on the sidelines of the 6th International Festival of the Intangible Cultural Heritage, which is currently underway in the Chinese city of Chengdu, Hon. Banda acknowledged the significant role of the Chinese Government and Chinese companies in the transformation of infrastructure across Zambia.
The Minister said that culture is a cornerstone of every society and that efforts to protect a nation's culture and heritage are important in order to have a strong nation that can be passed on to posterity.
Source: QFM Zambia https://www.qfmzambia.com/2017/06/11/tazara-part-of-zambias-cultural-her...